Sidebar
Quick and Easy Hacks to Remove Invisalign Trays and Invisible Braces
If you need a tool to remove Invisalign, Clear Correct, CandidCo, Smile Direct Club, or other clear invisible braces, DentaKit has your answer. We carry several types of Invisalign remover tools. Try a couple of different ones to see which one works best for you. Unlike the cheap knockoff tools you may find on Amazon or eBay, the invisible braces removal tools we carry have been tested and vetted by patients and orthodontists alike. That's why we only carry a few brands: we sell the ones that actually work!
Products To Help Remove Invisalign Trays and Invisible Braces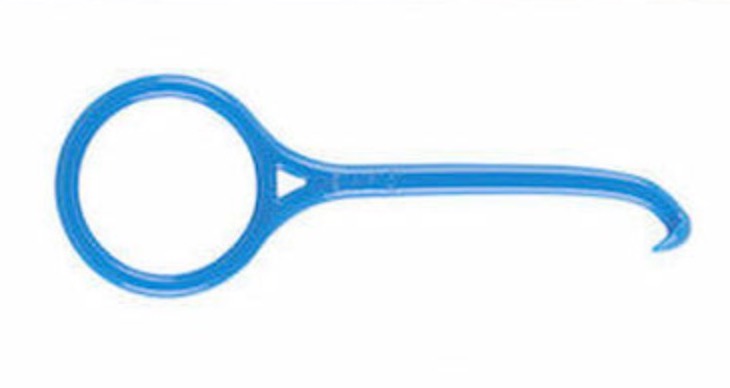 OrthoKey is one of our biggest selling Invisalign tools. It was created by an Invisalign user in Northern California and is incredibly sturdy, portable, and affordable. Many orthodontic and dental offices particularly like the OrthoKey, which tells you how much dental professional like it, and that it works! Click here to buy OrthoKey.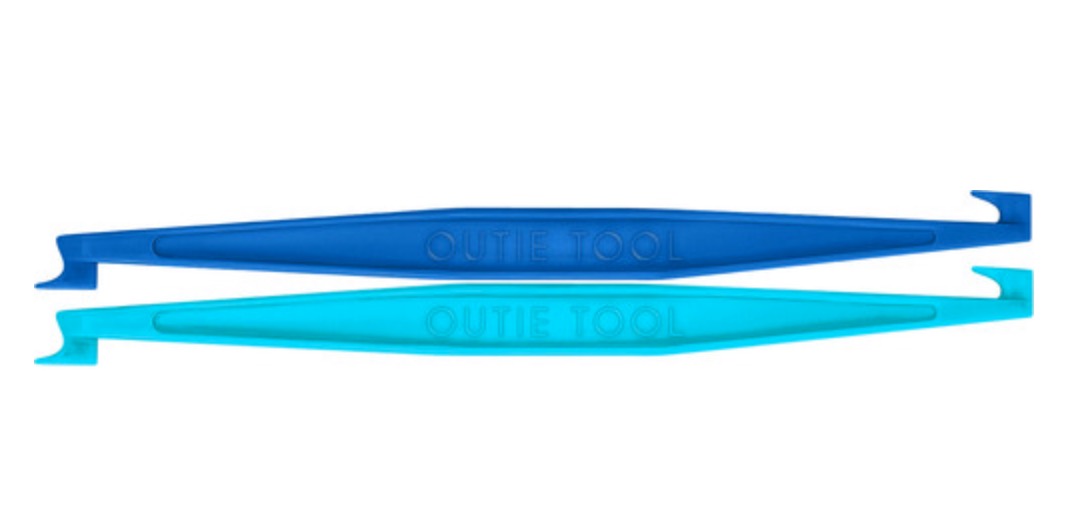 The Outie Tool was created by an Invisalign user and Registered Nurse Southern California. The Outie Tool is the only aligner tool that is two tools in one: the lever end pushes off the bottom aligner, and the hook end pulls off the top aligner. It is the preferred tool for Clear Correct and other invisible braces brands. Outie Took also has CE certification for use in the EU. Click here to buy The Outie Tool.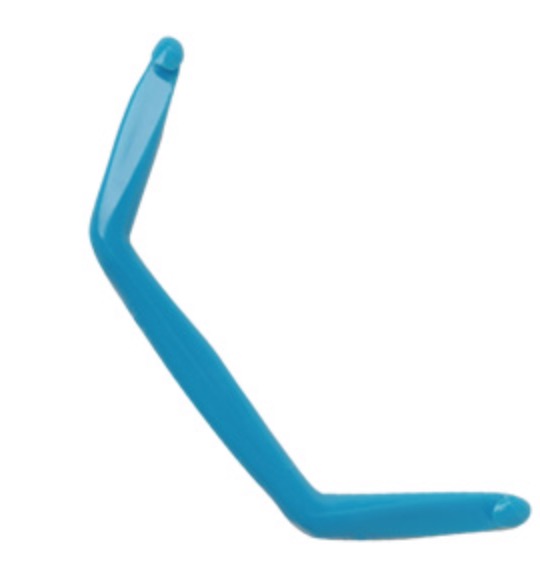 ART (Invisalign Aligner Retainer Removal Tool) has been a standard in orthodontic offices for many years, and was one of the first tray removal tools on the market. It features hooks on two sides to allow you to ease your aligner off from two sides at the same time. It does take a bit of practice to get it right, but when people get the hang of it, they find they really like using it. Click here to buy ART.
Invisalign Removal Hacks
But what if you are out and don't have your Invisalign removal tool with you? Here are some quick hacks to help you get those trays out of your mouth on the fly:
Warm Up Your Mouth - It can be harder to remove clear aligner trays with a cold mouth. Swishing some warm (not hot) water can make the plastic in your aligners expand oh so slightly and make them easier to remove.
Use a Clean Paper Towel or Tissue - The friction supplied by a paper towel or thick tissue (double it up) can be enough to help you get a decent grip on the aligner trays. Using this method, try to wiggle your trays out on each side until they come off.
Use a Surgical Glove - If you happen to have surgical gloves with you (or if you can buy some nearby -- nowadays many more stores carry them), the friction created by the glove might be enough to help you get a better grip on the aligner trays. Dental assistants have said that wearing gloves makes it easier for them to remove the trays from their patients. Don't use dishwashing gloves; they are too thick to do the job.
Use a Nail Implement - If you have (or can find in a store) a tool for pushing back nail cuticles, this may work to help loosen the trays to remove them. Be careful not to break your trays, because this sort of tool isn't really meant for this purpose!
Closing Thoughts
It can be daunting to remove clear aligner trays in the first days and weeks of starting your orthodontic treatment. Remember to relax and concentrate on how great your teeth are going to be when the process is finished! In general, removing your trays is usually easier at night. If you have any concerns, be sure to speak to your dentist or orthodontist.

Keep Smiling!
-Lynn
About The Author
Lynn S. is the founder and owner of DentaKit.com. Shortly after getting braces in 2001 at age 41, Lynn realized that there was no convenient way for her to find the orthodontic products she needed locally. She created DentaKit.com to give orthodontic patients easy access to products that would help keep their braces and retainers clean and comfortable. Along the way, she also created ArchWired.com and its Metal Mouth Message Board to provide vital information and an online community for adults who have orthodontic braces.
Lynn has a degree in Communications and Journalism, with a focus on scientific writing and research. Before founding DentaKit.com, she was a technical writer and technical trainer for various high-tech companies in Silicon Valley. Since starting DentaKit.com 15+ years ago, she has attended many meetings of various dental associations, and has read and researched extensively on a variety of orthodontic and dental subjects. The articles she writes are always vetted by one or more orthodontists or dentists before they are published.